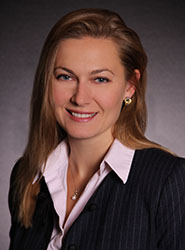 Buying or selling a home is more than just a transaction: it is a life-changing experience, or one of your biggest investments. I understand that!
Deanna Eve Palmin Realty Group is a team of highly-skilled real estate professionals dedicated to providing exceptional, personalized service for all of our clients.
My priority is to represent your best interests, so from the moment we start working together everything I do is based on your goals. With over 10 years of experience under my belt, I know the market, but more importantly I know how to listen and how to read a situation – it makes me a great negotiator. In addition, I have solid relationships with other brokers in the area, which benefits my clients because the other side wants to work with me, meaning I am able to negotiate the best scenario for my buyers and sellers. I will give you advice when you need it, I will step back and be quite when you need to process things on your own. And I will always give you my honest opinion, even if it meant "no sale". But when you do buy or sell, you will walk away knowing you that made the right decision.
Our Mission Statement:
Knowledge, Integrity, Professionalism!
Our philosophy is simple: Integrity comes first, and that means our clients and their goals come first. We pledge to represent your best interests, to stay abreast with the market happenings and statistics, and to keep you fully informed throughout the entire buying or selling process. We believe that if you're not left with an amazing experience, we haven't done our job. We don't measure success through achievements or awards, but through the satisfaction of our clients.